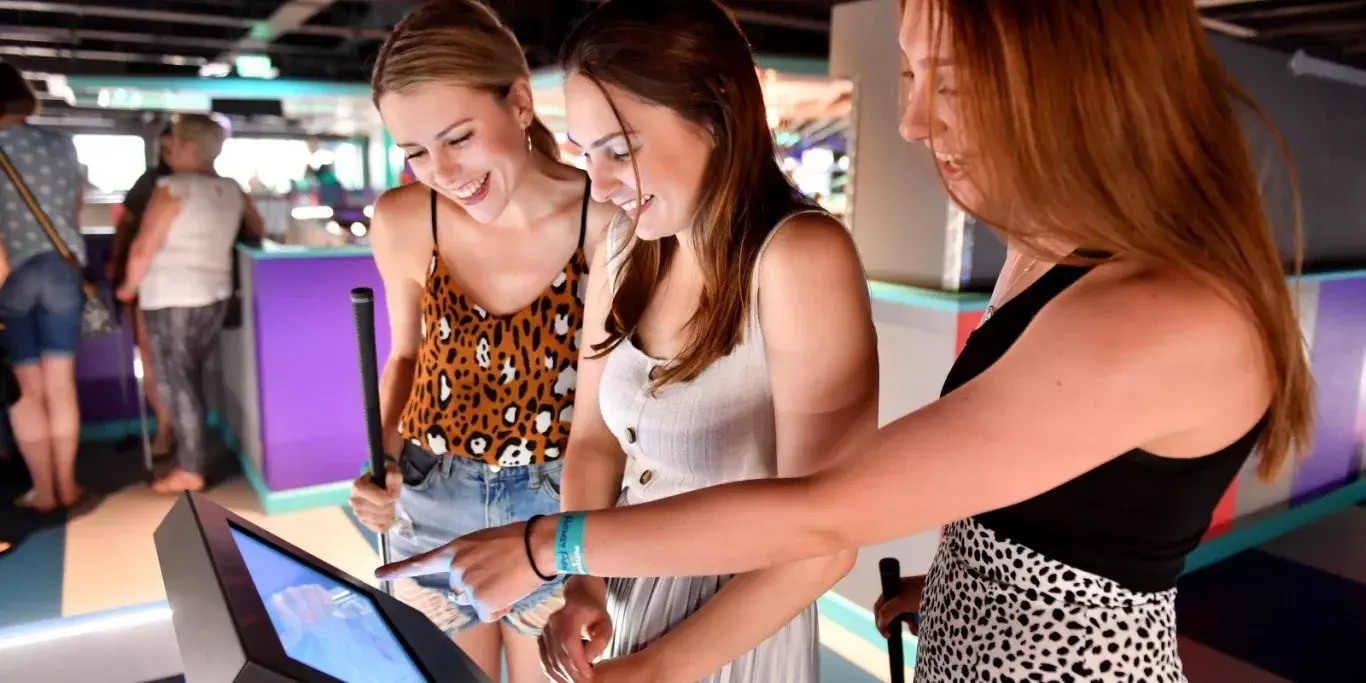 Parties at York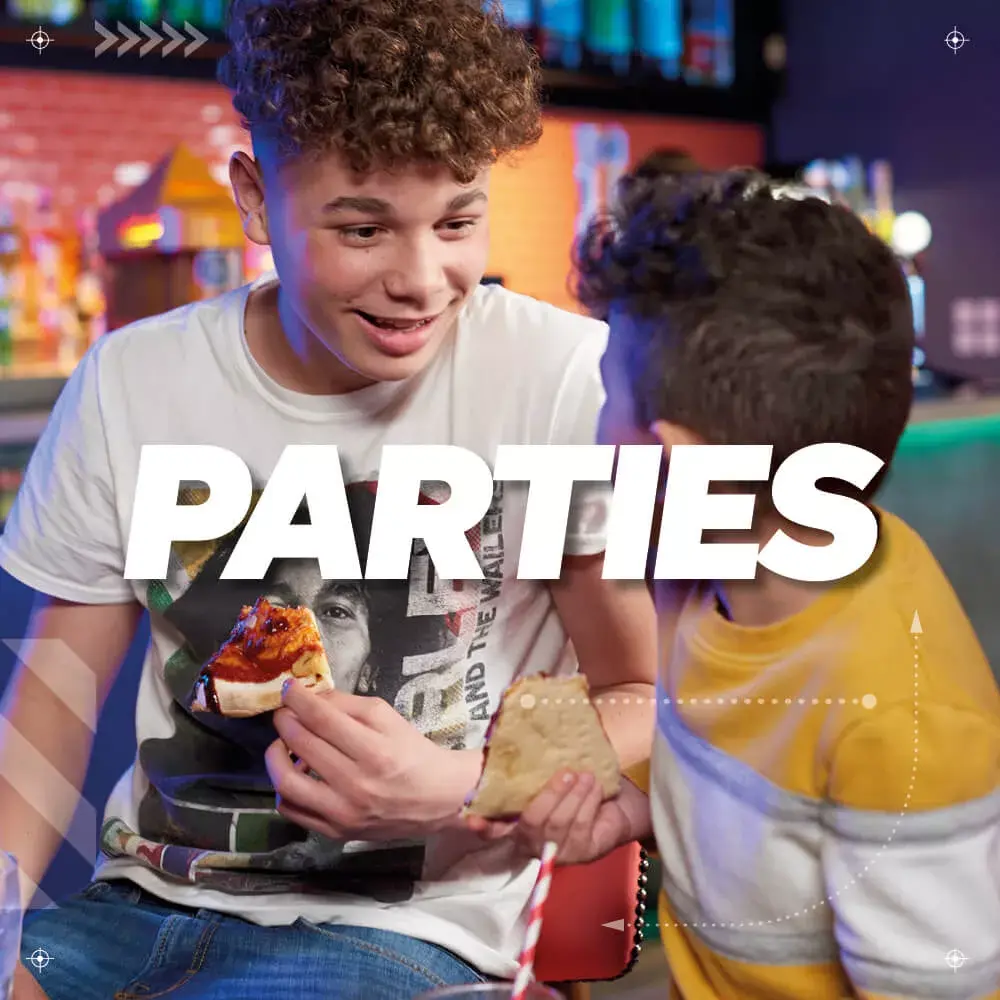 Birthday package
FROM £12 PER CHILD AND £16 PER ADULT*
Our fun filled birthday party packages are not one to fore-get... mini golf, food and maxi fun, all under one roof!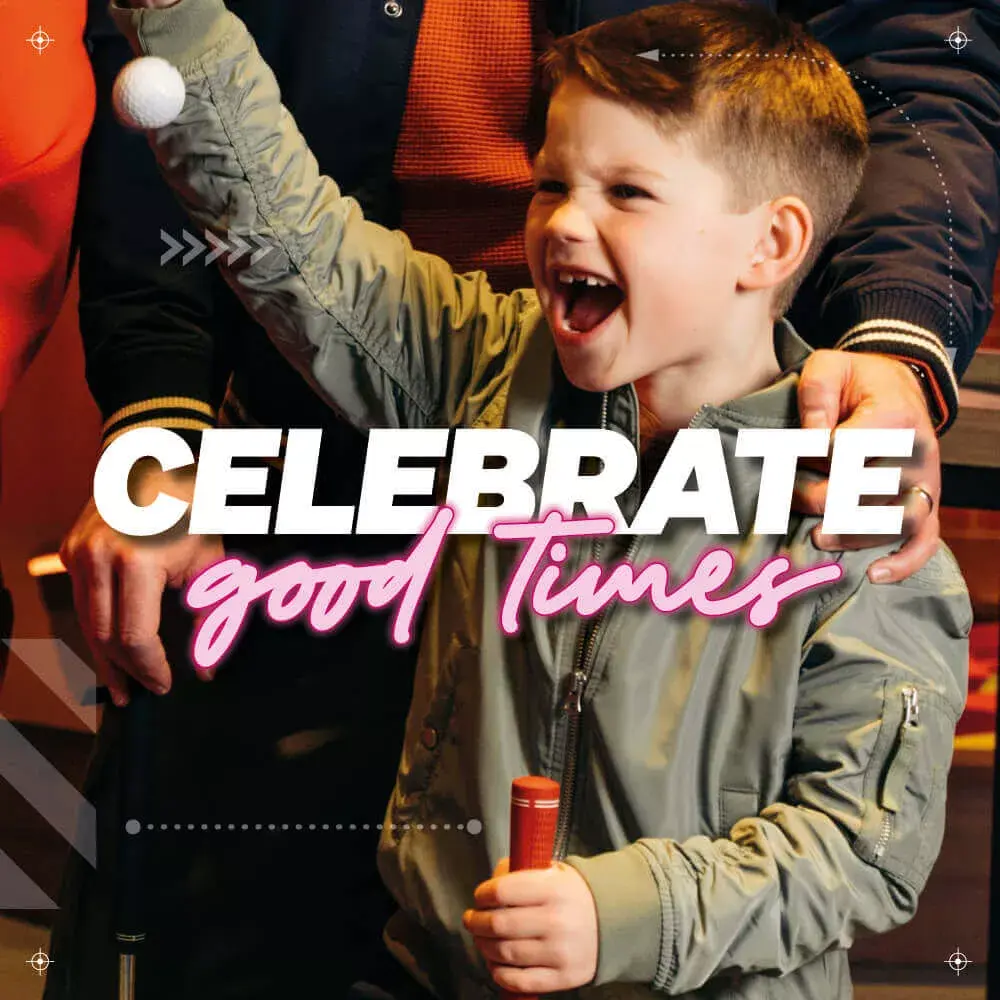 Celebration package
FROM £18 PER ADULT AND £13 PER CHILD
Party in style with our celebration packages, where mini golf makes memories! Enjoy food and drink, mini golf, and a party to remember, with our putterly fabulous celebration package.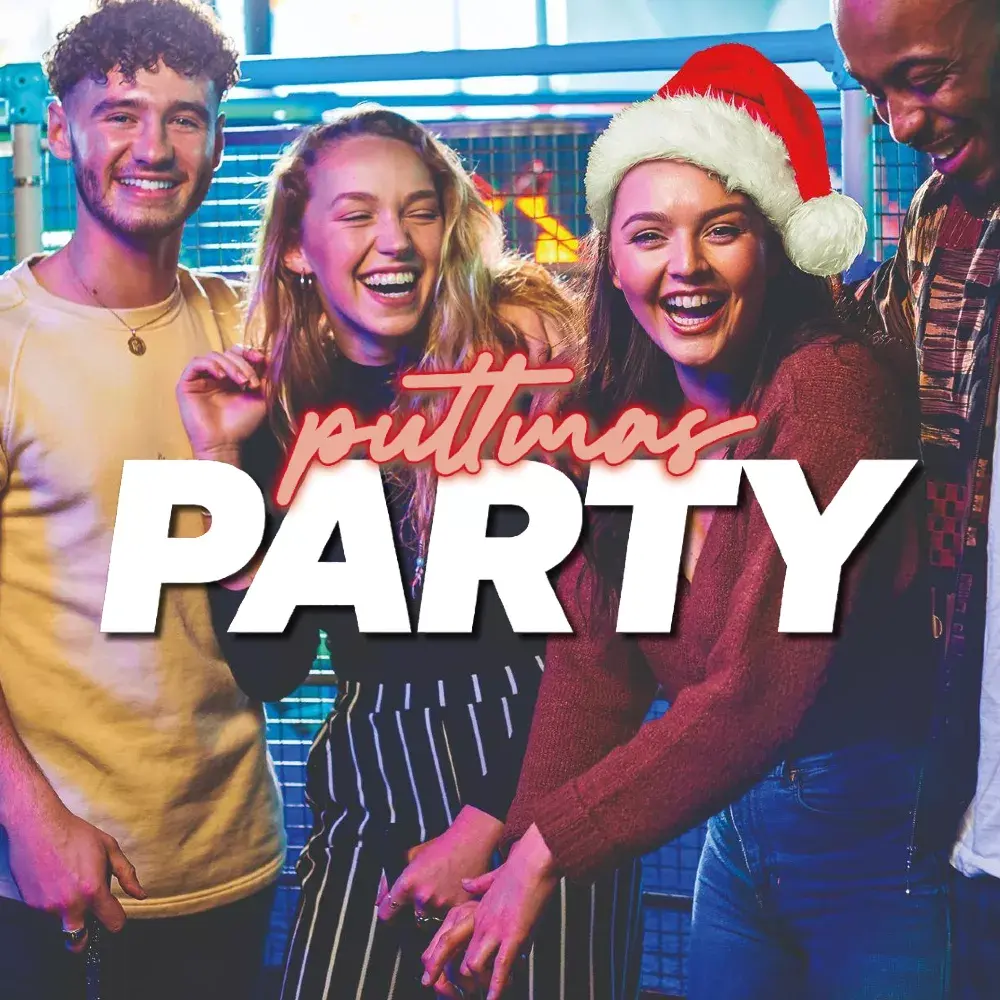 Christmas Party Package
FROM £14.50 PER CHILD AND £19.50 PER ADULT*
Santa Claus is coming to Puttstars, so book your mini golf york to celebrate!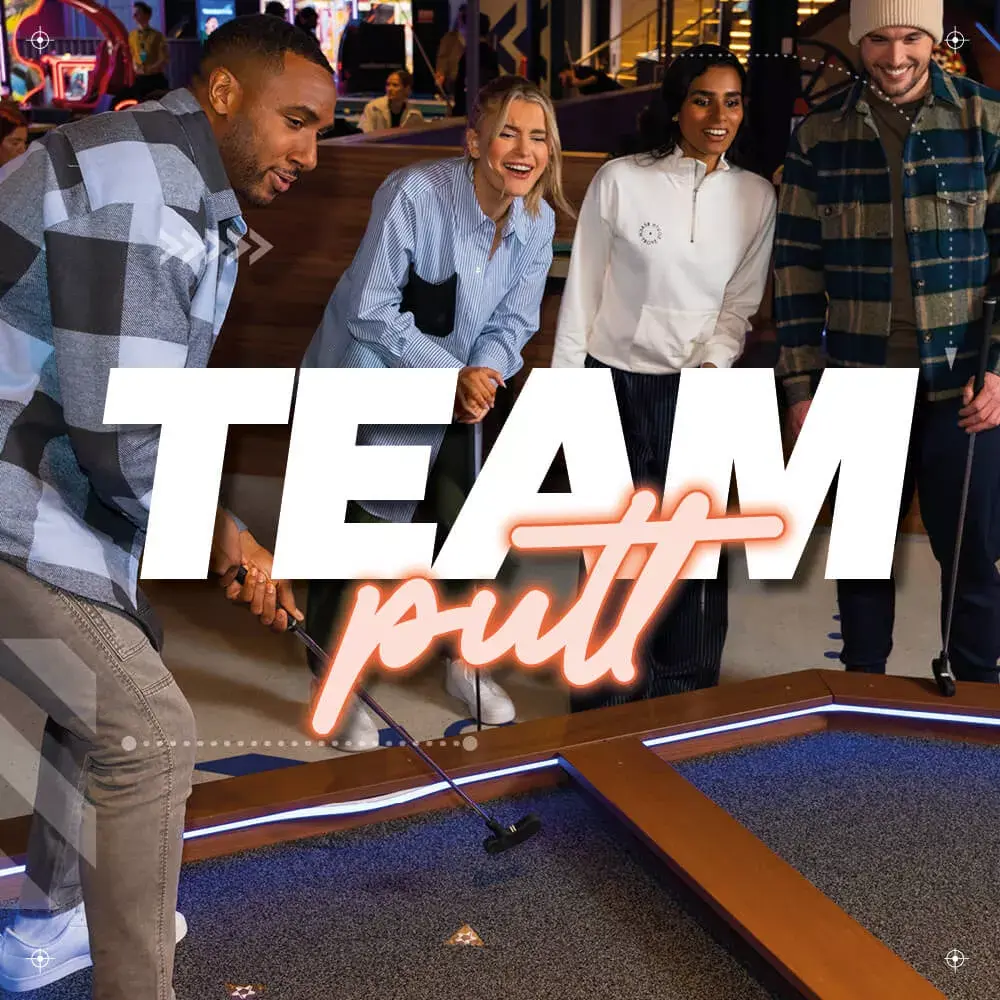 Team event package
FROM £18 PER ADULT AND £13 PER CHILD*
For the very best corporate team building and celebration events, look no further than our putt-perfect packages. Designed for groups of 10 to over 100, we can help you plan an un-fore-gettable party.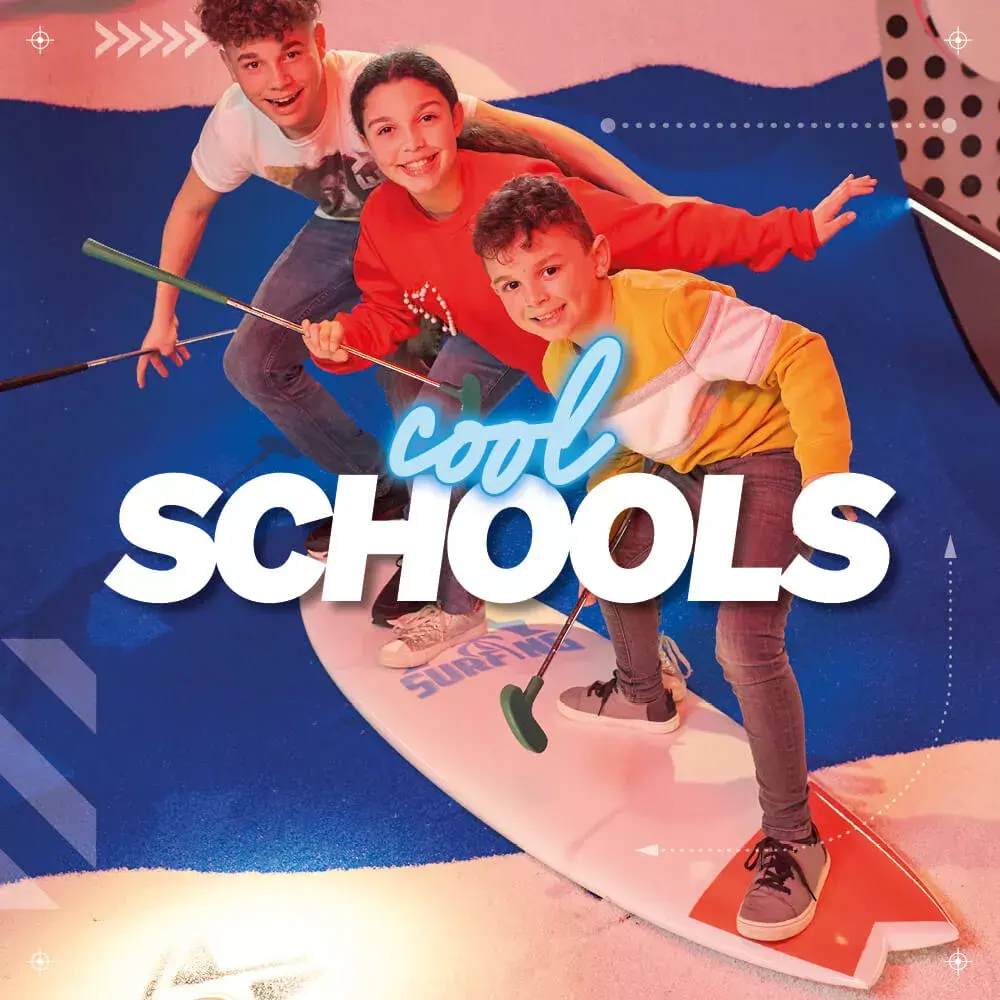 Cool schools package
FROM £5.50 PER CHILD*
Whether it's a half term treat or an end of year party, mini golf is the perfect way to treat your students!
Find Out More
Sign-up
Didn't think mini golf could get any better? That's probably because you weren't signed up to our emails!
What do I get?
A special treat for your birthday
Exclusive discounts only for VIP mailing list members
A surprise treat when you've been signed up for a year
Early access to discounts and offers