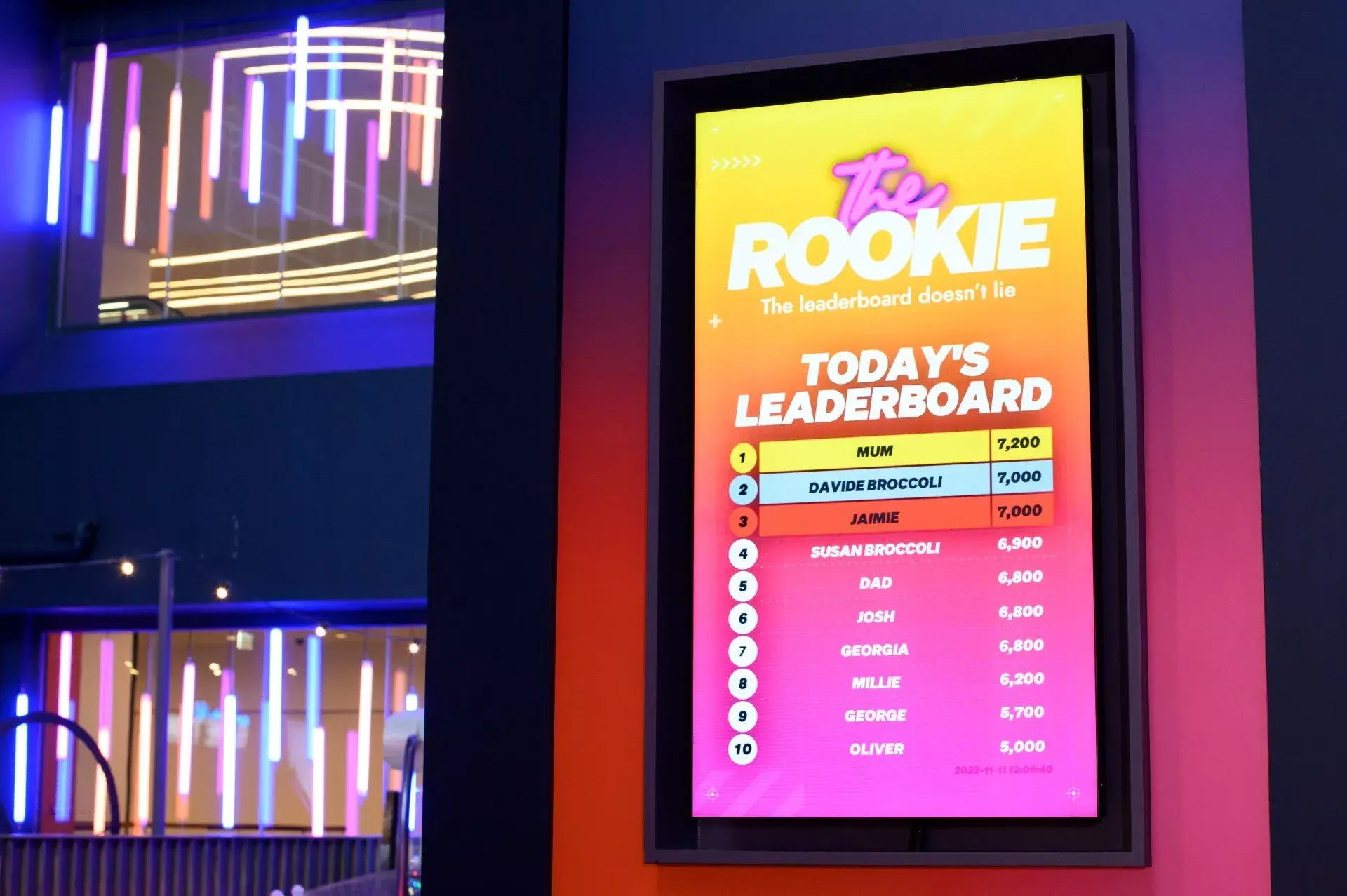 We use cookies across our website to help us improve your experience when visiting, as well as ensuring that the site performs to expectation. A cookie is a file that includes small pieces of information; they are downloaded to your computer or mobile when you visit websites across the internet. These cookies work to improve the user experience on a website, for example they can remember your personal preference settings. 
To send cookies to your computer or personal device, all websites need to have consent from the website user unless the cookies are vital to provide services.
On our website, you can set your cookie preferences when you arrive and they are able to be changed at any time. If you require more information, please visit www.aboutcookies.org
You can withdraw consent at any time, unless the cookie is necessary to deliver services. However, certain cookies affect site functionality and if you withdraw consent here then parts of the Hollywood Bowl Group websites may not function correctly.
We have provided a table below of the cookies that we currently use on our website, along with an explanation as to why we use them and whether they are functionality or performance cookies.
We also differentiate between a "persistent" cookie and a "session" cookie. Persistent cookies stay on your browser/device in between your browsing sessions.
Persistent cookies remain on your device between browsing sessions. They are activated each time you visit the website that created that particular cookie. For example, where a "Persistent cookie" is used on a website to remember your log-in details, you will not need to enter those details each time you visit that website.
Session cookies allow website operators to link the actions of a user during a browser session. A browser session starts when you open the browser window and finishes when you close the browser window. Session cookies are created temporarily. Once you close the browser, all session cookies are deleted.
Some of the cookies listed below are those set by our own website when you visit – www.puttstars.co.uk or www.hollywoodbowl.co.uk. However, we also have cookies on our website that are set by third parties – not Hollywood Bowl Group. For example, to enable us to have YouTube videos played through our website, YouTube places cookies on its video content (for more information about how YouTube uses cookies and what information they collect, visit www.google.com/policies/privacy)
Performance
Performance cookies collect information about how visitors use a website, for instance, which pages go to most often and if they get error messages from web pages. These cookies do not collect information that identifies a visitor. Any information collected by these cookies is anonymous. We only use such information to improve our website.
Cookie
Name
Purpose
Persistent/Session
More information
Google Analytics
_utma

_utmb

_utmc

_utmv

_utmz
These cookies are used to collect anonymous information about how visitors use our site. We use the information to compile analytical reports which help us improve our website. The cookies collect information such as the number of visitors to our website, how they arrived there (e.g. directly from the internet or through linking from another website) and tracking which webpages they visited.
Persistent
Click here for an overview of privacy at Google
YouTube
 
We will embed YouTube videos onto the website; YouTube will then track your usage of the video, how long you watch it for, your IP address and location.
Session
Click here for an overview of privacy at YouTube
Functionality
Functionality cookies allow the website to remember choices you make (such as your log in details) and customised preference settings (e.g. text size). They also enable enhanced, more personal features, e.g. a website may be able to provide you with local weather reports or traffic news by using a cookie to remember which region you are in. These cookies are also used to provide services you have asked for such as watching a video. Information collected by "functionality" cookies may or may not be anonymised, but they cannot track your browsing activity on other websites. The "function ality" cookies on our website [only] collect anonymous information.
Cookie
Name
Purpose
Persistent/Session
More information
The Centre
thecentre
 
We store the centre you have selected to ensure when you visit various pages on the website; the content is relevant to that specific centre.
Persistent
This expires automatically after 30 days
Twitter
guest_id

Personalization_id
These cookies are used on our Twitter feed. The feed on our website will pull through the tweet and user name of any tweets relevant to the brand or campaign we have running at that time.
Persistent
Click here for more information about Twitter Privacy
Targetiing
These cookies collect information about your browsing habits to make advertising relevant to you and your interests. These cookies collect the most information about users.
Cookie
Name
Purpose
Persistent/Session
More information
Quantcast
Quantcast Pixel

 
Used to establish whether our advertising on third party websites drove you to our website and which pages you then viewed. It also helps to deliver our advertising in a more relevant manner to other potential customers.
Persistent
Click here for an overview of privacy at Quantcast
DoubleClick
DoubleClick

Floodlights
These are used to establish whether our advertising on third party websites, including Google websites, drove you to our website and which pages you then viewed.

Persistent
Click here to see how DoubleClick use cookies
Facebook
Facebook Pixel
These are used to establish whether our content and advertising on Facebook drove you to our website and which pages you then viewed.

 
Persistent
Click here to see how Facebook uses cookies