Mini golf at Puttstars
Take your pick from our two 9-hole mini golf courses: The Rookie and The Master. Some of our centres even have a third course: The Enthusiast!
The Rookie course is perfect for little ones, with bigger holes and putters with bigger clubheads, or test your skills on The Enthusiast or The Master course if you think you've got what it takes. Keep track of your points around the course on our tablets situated at every hole. If you think you're going to get a hole in one, make sure you select to play your joker for extra points! And remember, if you don't use your jokers, you'll lose them!
Putting pro? There's no need to bring your own putter and balls with you, we've got everything you need in centre, including putters with bigger clubheads especially for kids.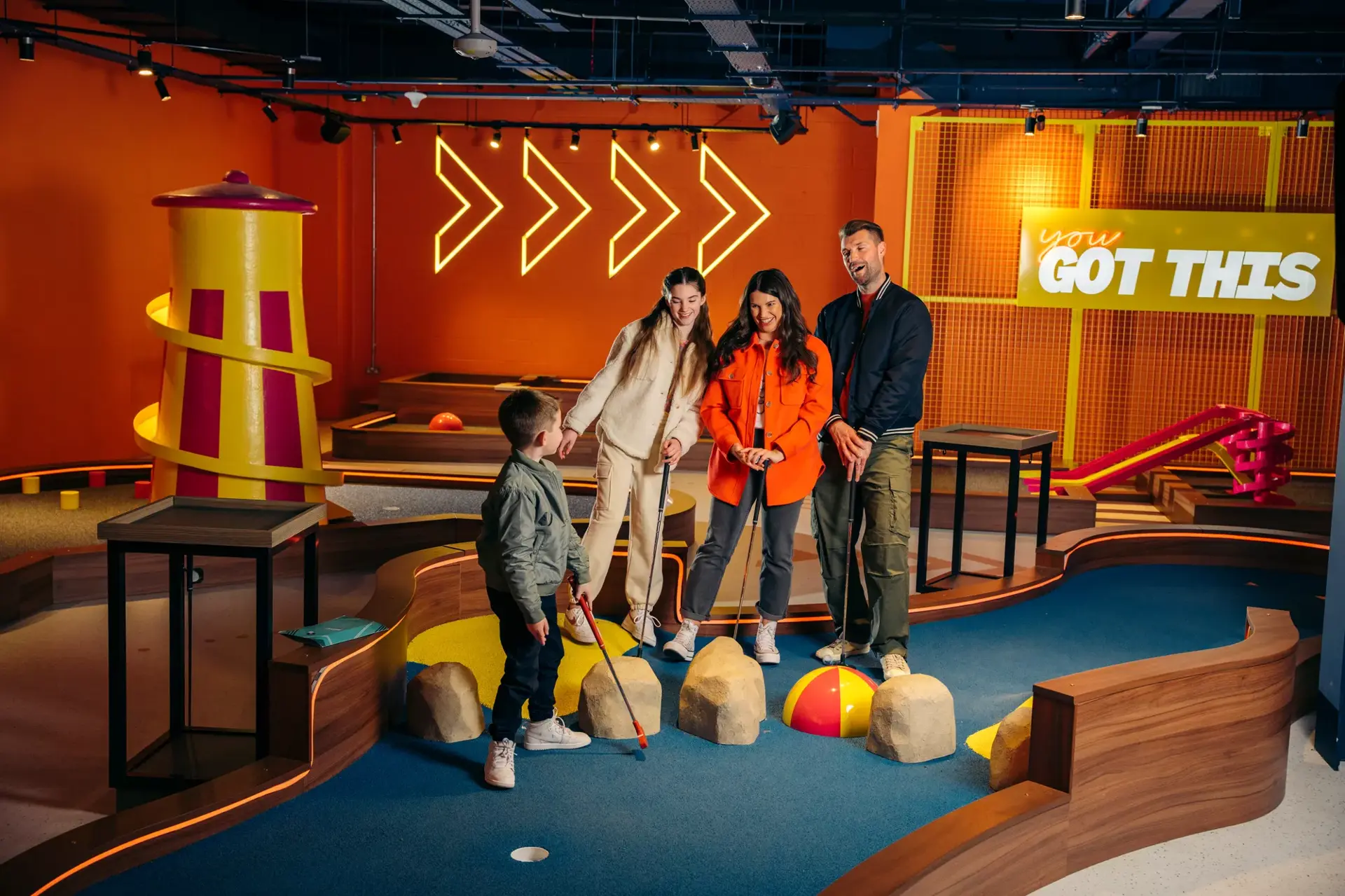 How to win
At Puttstars, the winner is the player with the highest points at the end of the game. The fewer putts it takes, the more points you'll score! Enter the number of putts it takes you into the tablet and this will be automatically turned into points.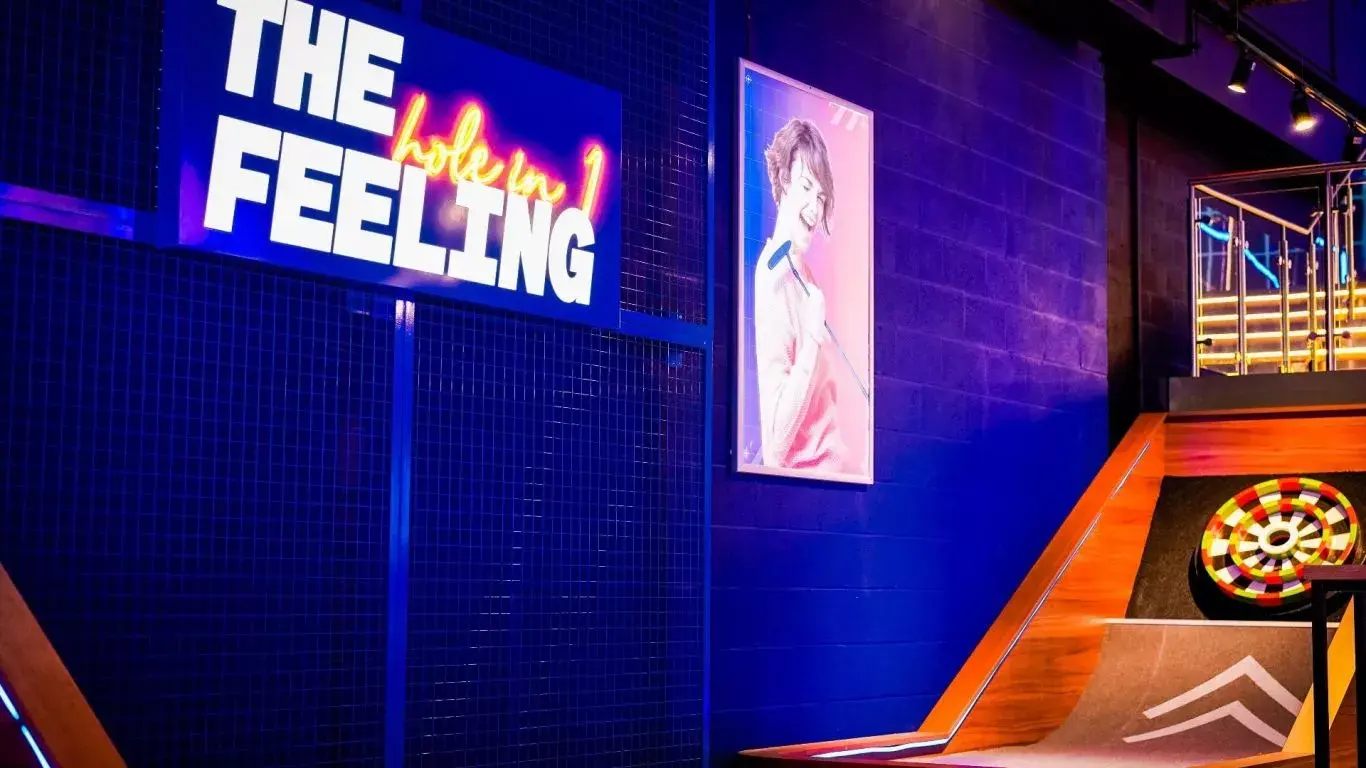 Scoring
Putts are turned into points:
Hole in 1 = 1,000
Hole in 2 = 800
Hole in 3 = 600
Hole in 4 = 400
Hole in 5 = 200
Hole in 6+ = 100
Jokers
Every player will get two jokers per game. Jokers multiply your points by 2. To play your joker, you need to select it on the tablet before you take your shot on that hole. If you don't use your jokers, you'll lose them and miss out on extra points!
Sign-up
Didn't think mini golf could get any better? That's probably because you weren't signed up to our emails!
What do I get?
A special treat for your birthday
Exclusive discounts only for VIP mailing list members
A surprise treat when you've been signed up for a year
Early access to discounts and offers