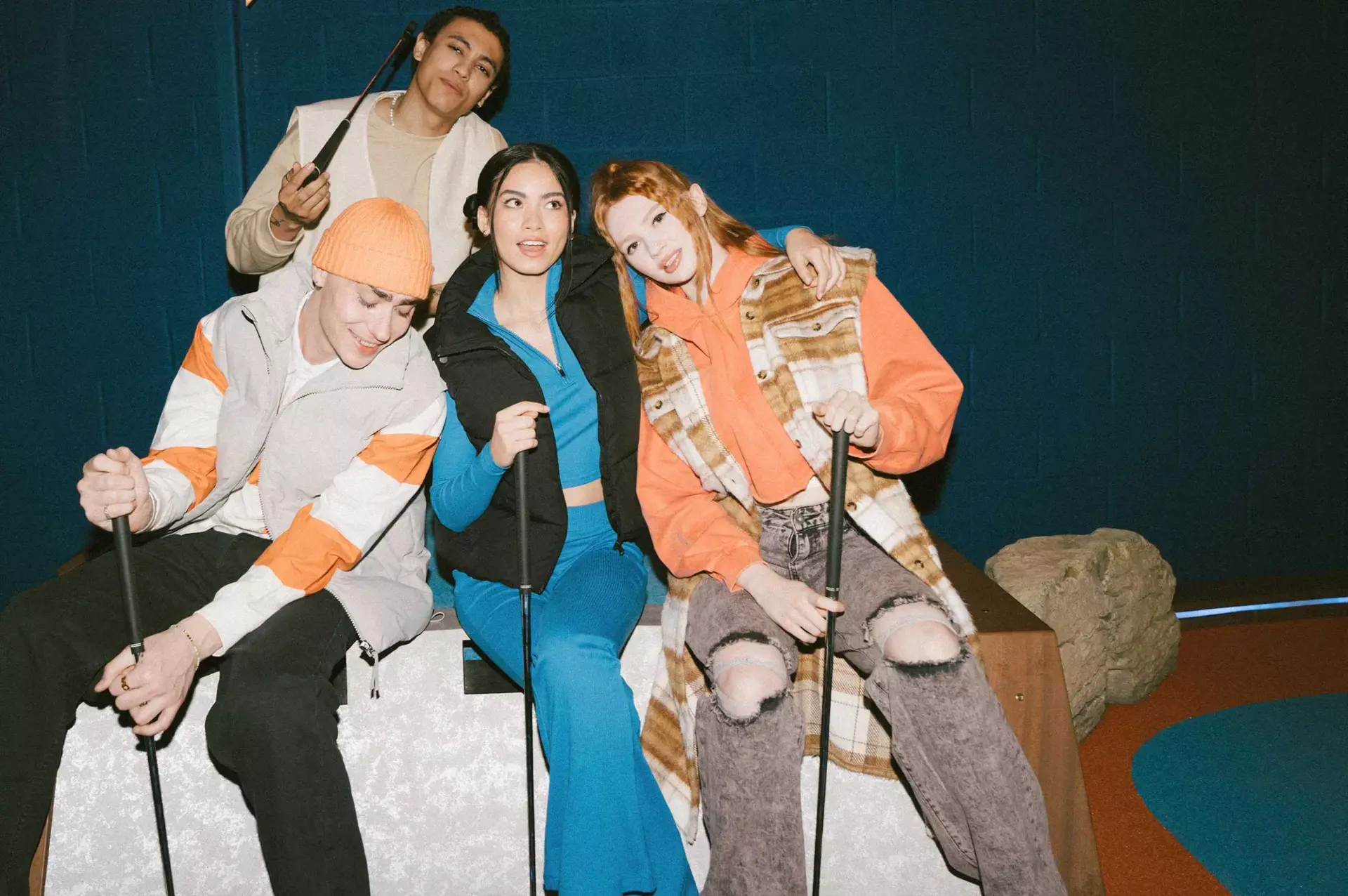 Reasons Why Mini Golf Is The Perfect First Date Idea
First dates are a mix of excitement and nervousness. It's a precious moment where two individuals come together to see if there's that all important spark. The thing is they often hinge on the choice of the right activity, which can ramp up the pressure if you're the one planning the whole thing! 
When it comes to planning a date, you might want to consider something that's relaxed and yet fun. This is your time to show off a bit of your personality, so you don't want to go for the same all boring restaurant meal that everyone else does! It's also a great idea to do something that's interactive and challenging to give plenty of opportunities for laughs along the way.
Wondering what fits the bill for the perfect date? A mini golf first date of course! It's the perfect blend of fun and interactivity, with the right amount of good old fashioned competition that is sure to get everyone head over heels. So if you're looking for some cool and exciting first date ideas that are bound to make memories that last a lifetime, look no further.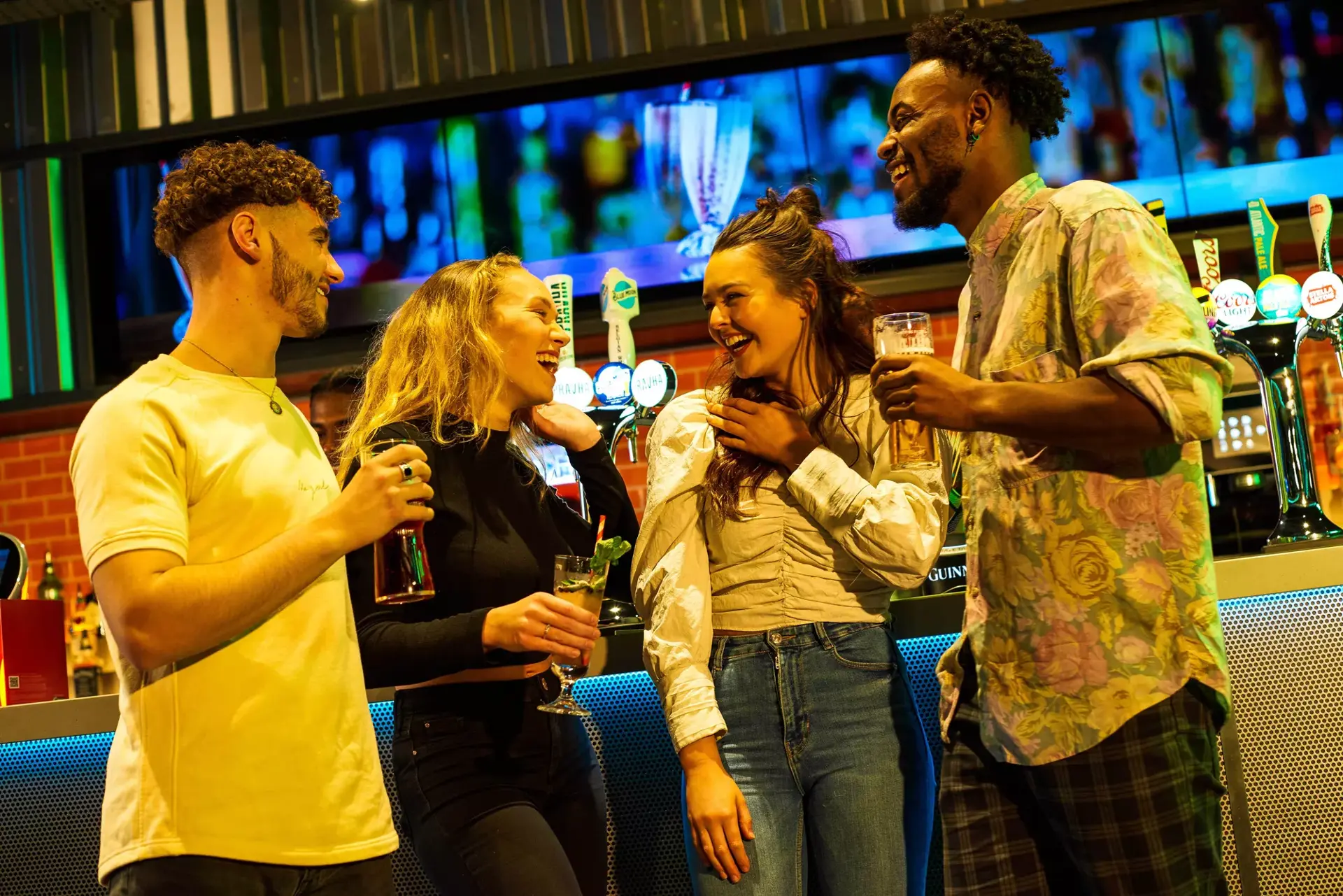 The Appeal of Mini Golf
Miniature golf, often affectionately known as mini golf, stands out as an ideal first date activity for lots of reasons. It boasts widespread popularity as a recreational pastime, attracting people of all ages. Its charm lies in its simplicity and nostalgia, tapping into childhood memories of carefree fun. This universal appeal ensures that mini golf is a safe bet for a first date.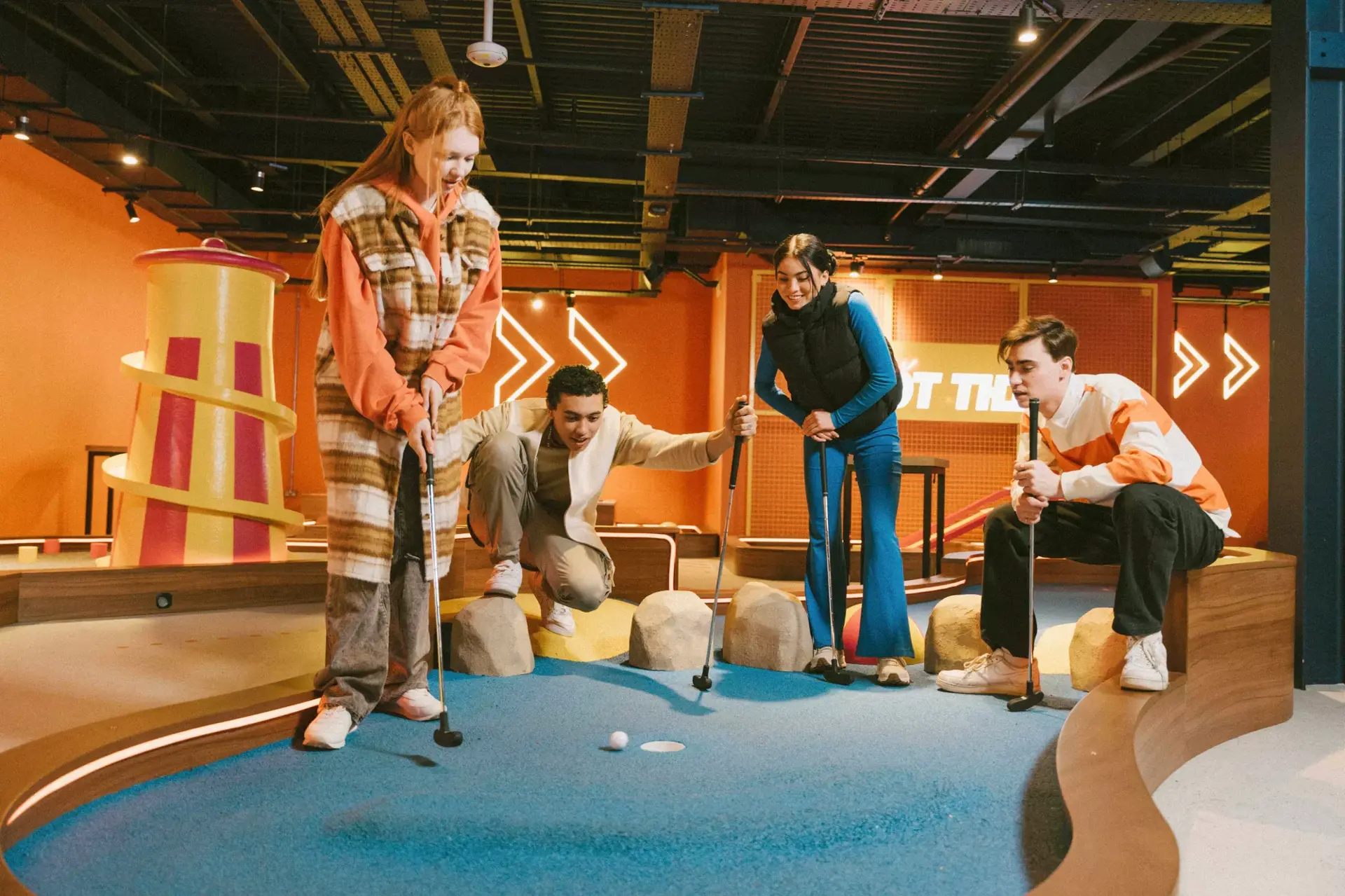 Breaking the Ice with Playfulness
One of the hardest parts of a first date is breaking the ice and initiating the first conversation. Mini golf absolutely excels here and you won't find a better environment to get the flirty conversations flowing. The casual and fun nature of the game creates a warm, relaxed atmosphere that makes it easier to strike up conversations. The playful setting encourages light-hearted banter and teasing - perfect for creating that all important sense of comfort and connection to put everyone at ease.
Picture this: you and your date standing at the first hole, both aiming for that elusive hole-in-one. As you take your shots, you're both laughing and teasing each other as the ball goes astray and your mini golf skills are put to the test. It's this kind of interaction that sets a positive tone for the rest of the date, making everything a whole lot more enjoyable and less intimidating.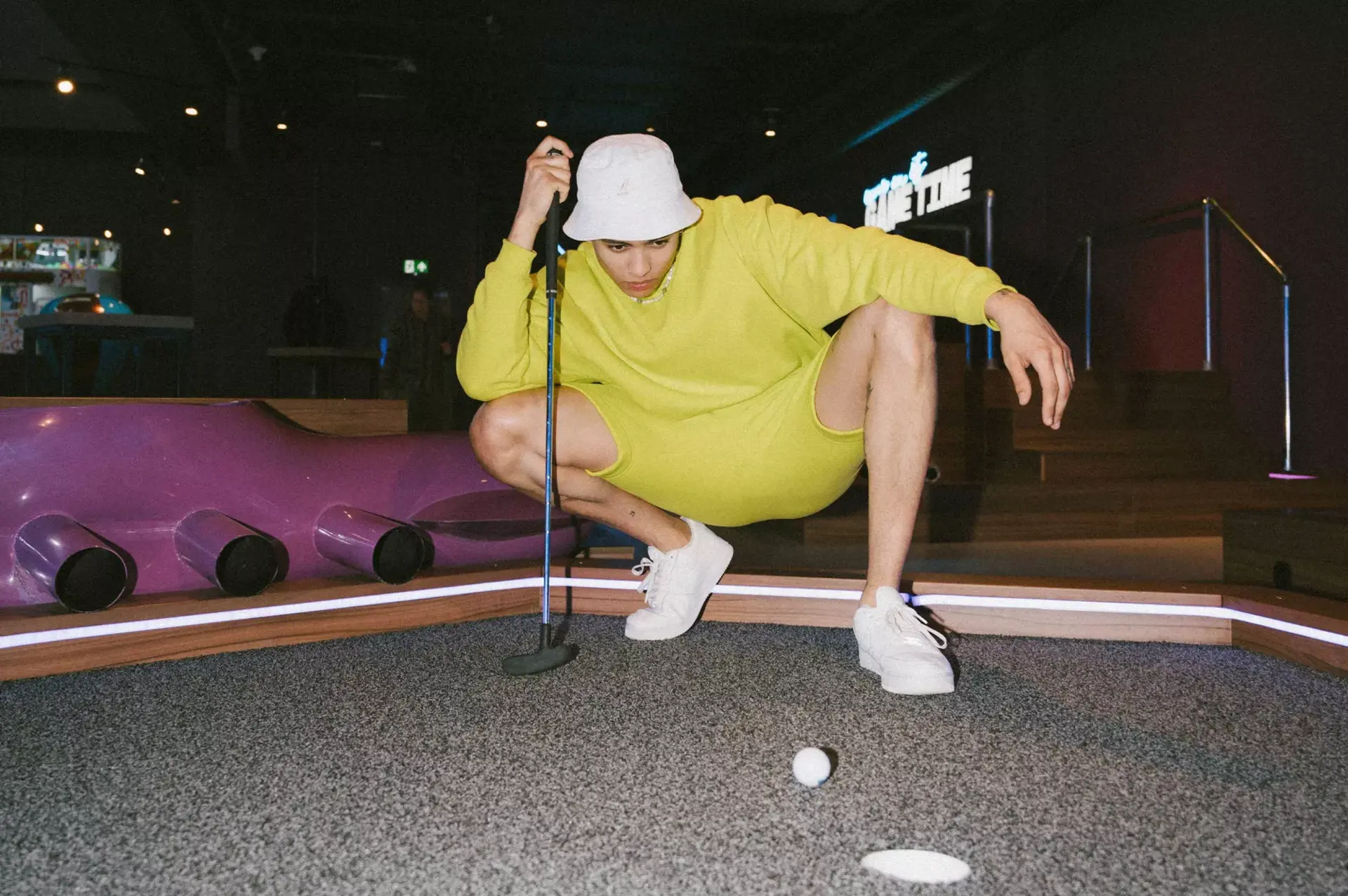 Creating Memorable and Light-Hearted Moments
Mini golf provides plenty of opportunities for shared experiences and inside jokes. Whether it's a challenging obstacle or an unexpected trick shot, these are the moments that help to break the ice. This is why indoor gold is one of the perfect relationship building activities.
What's more is that if you're both lucky enough to get past the first date and into something more serious, it's these first playful interactions that you'll always remember. You'll find yourselves reminiscing about the time you both missed that tricky loop-de-loop, or that hole in one that you definitely didn't mean. Early stages of a relationship thrive on positive memories, and mini golf offers a delightful canvas for creating them.
Teasing, Flirting, and Playfulness
In the world of dating, playfulness and light-hearted competitiveness can be powerful tools for building a connection. Mini golf naturally lends itself to these dynamics. You can playfully tease your date about their putting technique or engage in friendly banter about who's the better golfer. 
This playful exchange fosters a sense of camaraderie and chemistry, making it easier to connect on a deeper level. Mini golf is also perfect as it's much less formal than other first date ideas. A date at a restaurant often feels too intense and it's not an easy place to relax and let your personality show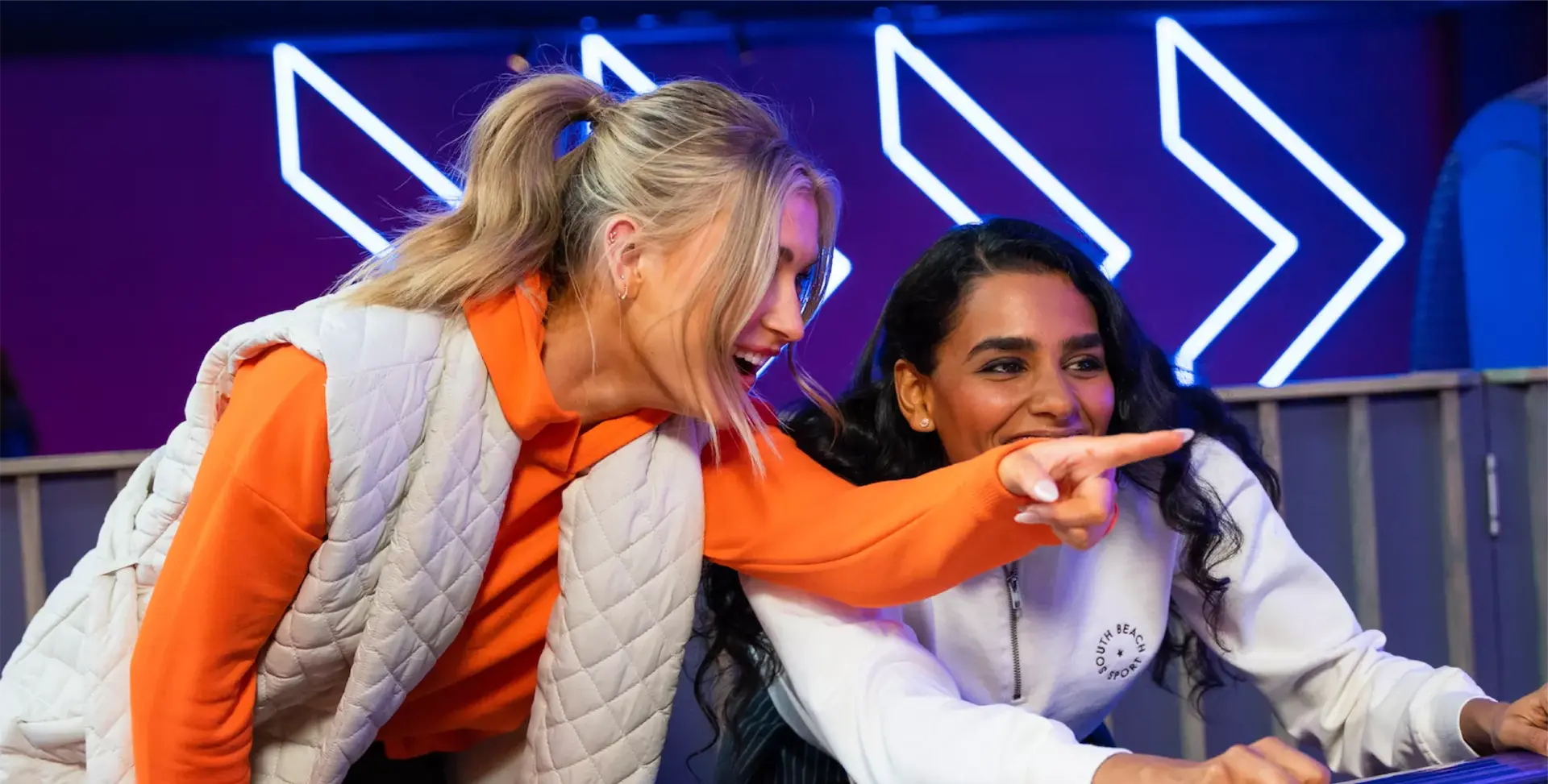 Fostering Friendly Competition and Bonding
Friendly competition is a key ingredient of mini golf. While it's all in good fun, trying to outdo each other adds an exciting friendly competitive dimension to the date. As you both attempt to conquer the obstacles and tricky holes, you'll find yourselves cheering each other on and celebrating small victories. This wholesome sense of teamwork and shared accomplishment contributes to bonding and creates lasting memories.
Mini Golf as a Compatibility Indicator
Fun date activities such as mini golf can also serve as a great  indicator of shared interests and compatibility. It shows that you're someone that loves to have fun and do something a bit different. It also demonstrates that you're a playful character that likes a bit of a challenge. 
Additionally, the way you approach the game can reveal insights into your personality. If you're both fairly relaxed and enjoy the game regardless of the score, it might indicate a similar approach to life—easy-going and relaxed. On the other hand, if the game gets heated and intense, and you both play to win, it could suggest shared values in terms of determination and competitiveness.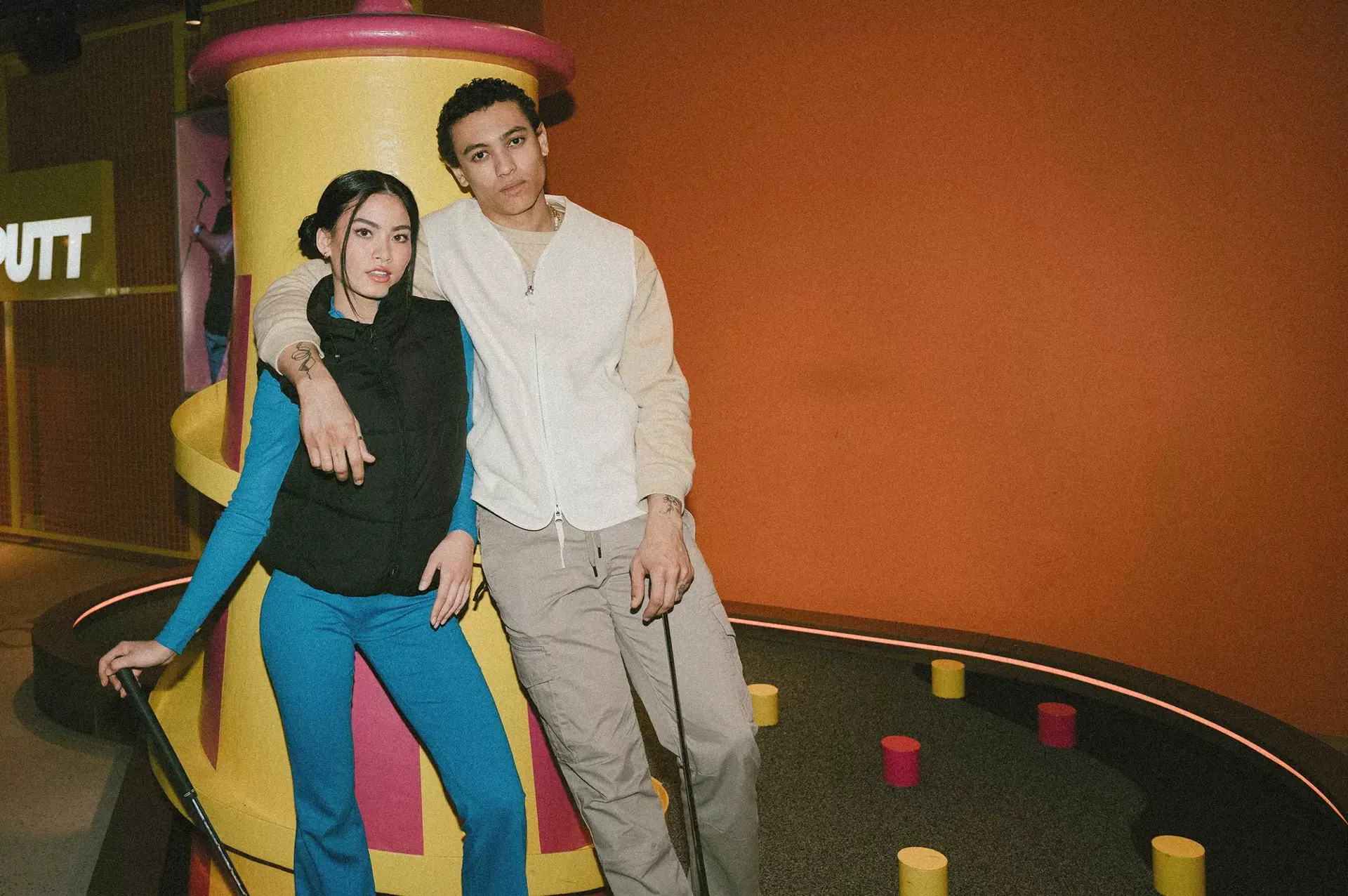 Choose Mini Golf as Your First Date Today
In conclusion, mini golf stands out as the perfect first date idea for loads of different reasons. Its widespread appeal, coupled with its ability to break the ice with playfulness, create memorable moments, and make for friendly competition, makes it a unique and enjoyable first date idea. Mini golf isn't just about putting a ball in the hole; it's about having fun, sharing laughter, and creating memories that last a lifetime.
Here at Puttstars, we have a range of country-wide mini golf centres that are perfect for first dates. With our perfect blend of exquisitely designed mini golf courses, exciting arcade games, and plenty of delicious food and drink options, you can book knowing we've got everything you need to make it perfect. Love will certainly be in the air; we can promise you that!
Contact Puttstars to find out more and book your first date today.