Unforgettable 30th birthday ideas
30 is a big one - there's no denying it! You want to make sure your day is one to remember and that all of your friends and family have amazing, fun-filled memories to cherish forever. Choosing the right venue is absolutely essential and it's often the thing that makes or breaks a birthday celebration - but where do you start?
A birthday party at Puttstars is the perfect solution! Here you can enjoy a fantastic mini golf experience that is fun for everyone involved. Create some healthy competition with your friends and family as you all battle it out to be crowned the putting king or queen. Then, grab some food and drink at our diner and bar area and experience our fantastic arcade zone complete with gaming classics such as Mario Karts, Air Hockey, Piano Keys and more!
Let's look at why you should choose Puttstars indoor golf to help make your 30th birthday celebrations extra special.
Best Family - Friend Fuelled Activities
Mini Golf:
The star of the show here at Puttstars is of course our fantastic 9-hole mini golf courses. This is the perfect idea for a 30th birthday as it combines the competitive fun of regular indoor golf with our own unique twist. There are three to choose from - Zig Zag, Slingshot and Pinball - each with their own fun and design.

Our mini golf features a scoring system where putts are turned into points: a hole in 1 is worth 1000 points, a hole in 2 is worth 800 and hole in 3 is worth 600 points and so on. Feeling confident? Each player also receives 2 jokers per game allowing you to activate double your points before a particular hole. Choose where you use them wisely! And remember to use them as you'll lose them if you don't.

Mini golf is the perfect idea for your 30th birthday celebrations. You'll be competing with your friends and family to be crowned mini golf champion - the perfect opportunity to show them who's boss! Putters of all ages and skill levels are guaranteed to enjoy a hilarious, fun-packed evening with Puttstars.
Diner
As well as our fantastic amusements and indoor mini golf areas, we also provide a selection of delicious food options at our Diner restaurant. Here we do all the American diner classics, such as nacho sharers, hot dogs and 12.5" pizzas, so that everyone is guaranteed to find something they love. Then why not finish off with one of our famous sweet treats or milkshakes. The Diner restaurant is the perfect place to relax and refuel after your game has finished. Simply find a table, then order through the QR code in front of you.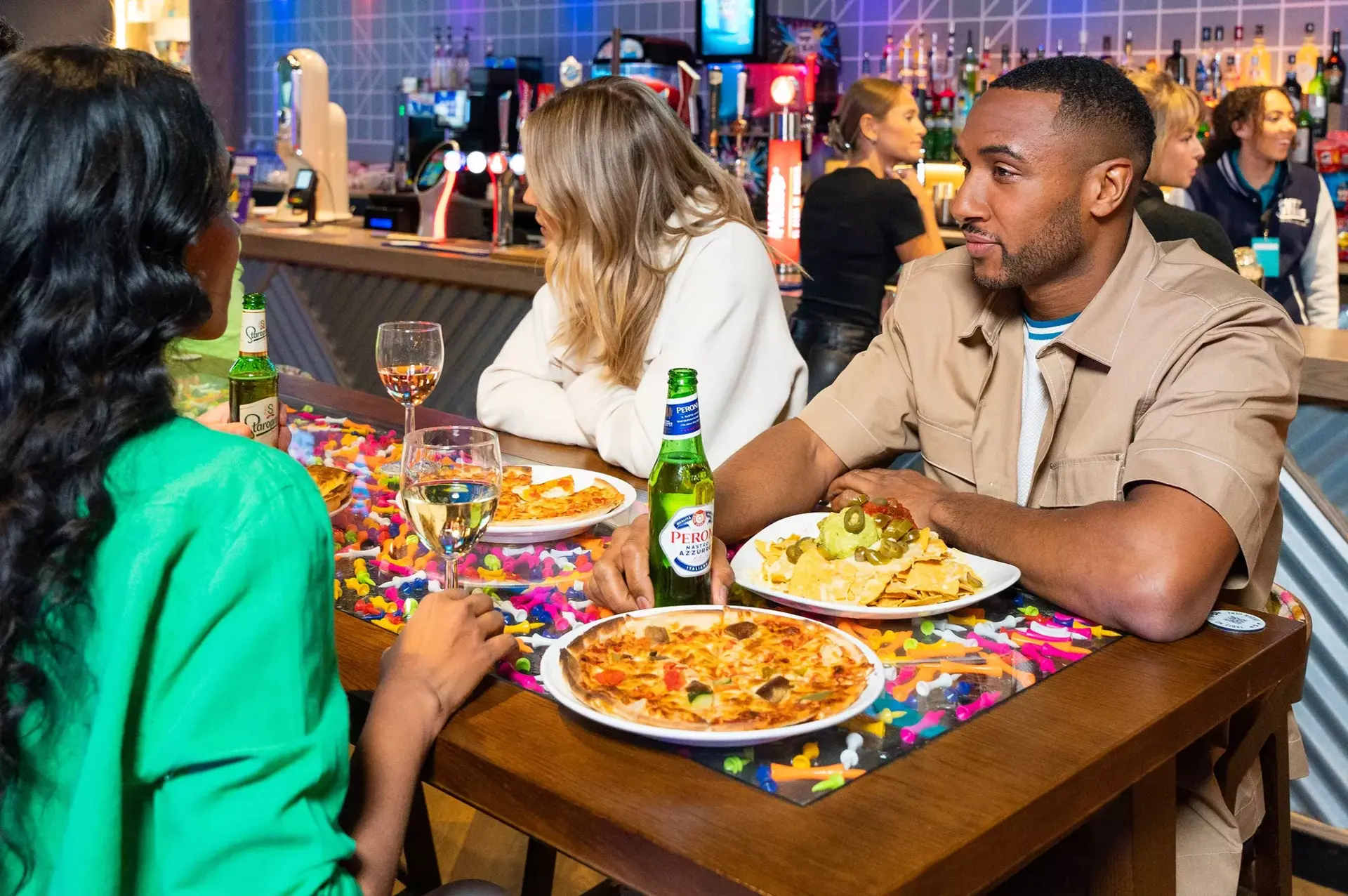 Drinks
Need to chill out in-between putting? Why not grab a drink at our designated bar area! Here you will find a variety of refreshing drinks including ice-cold beers, delicious wines, and soft or hot drinks as well. Alternatively, why not order a bottle of our sparkling prosecco to celebrate the big day?
Whatever your choice of tipple, this is the perfect place to celebrate and bring your friends and family on your big day. There is plenty of space for large parties and the atmosphere is the perfect space to relax after a busy round of putting.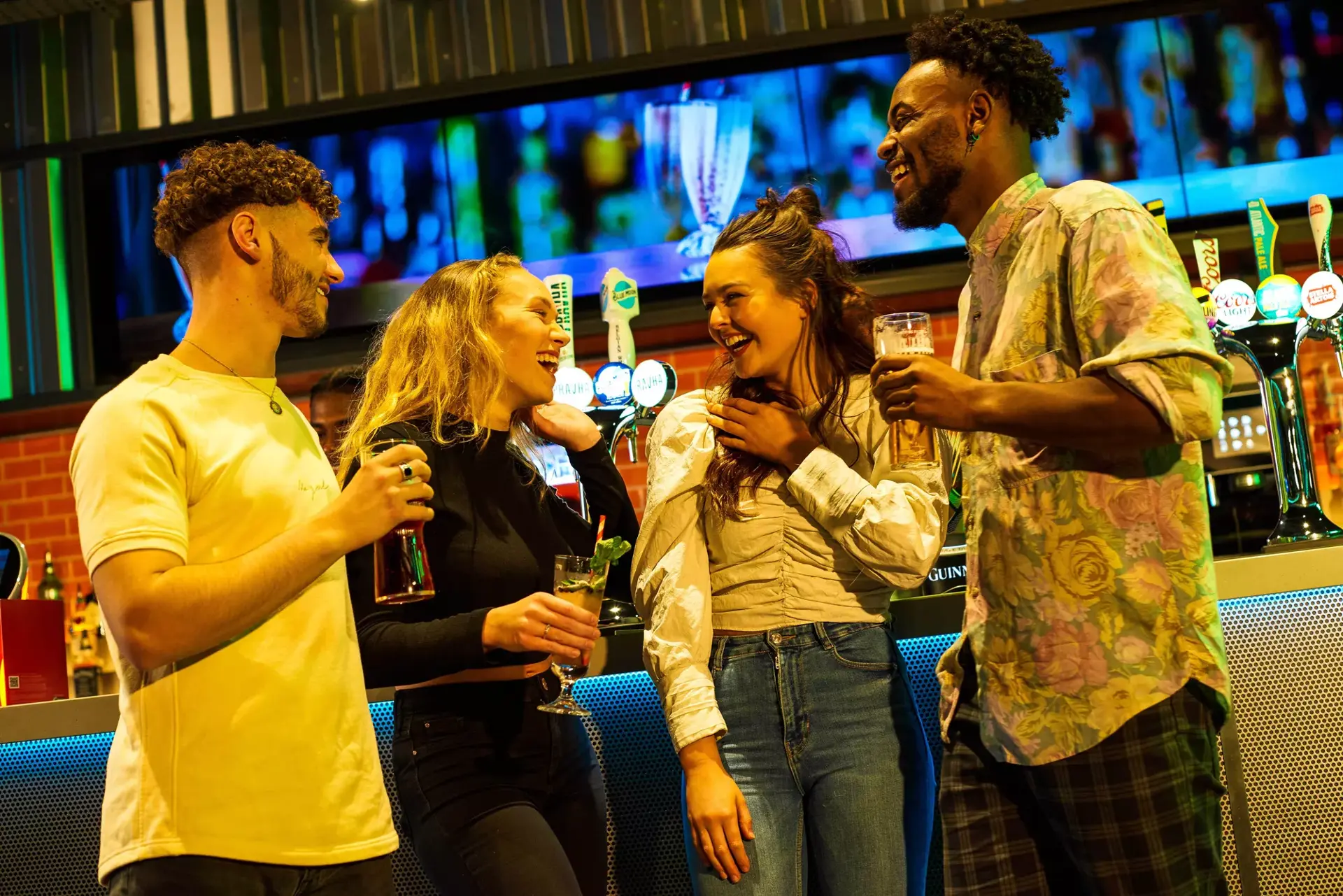 Pool Tables and Amusements
Need a break from the putting? Don't worry, there's plenty of other games and amusements to get involved with - including our pool tables. Our amusements are guaranteed to keep everyone in your party entertained after the putting has finished and there really is something for everyone.
Amusements include head-to-head racing games, classic coin pusher machines, toy grabbers and lot's more. Members of your party could be in with a chance of bagging themselves a prize by collecting tickets from the machines as they go. Simply trade them in at the end and choose - the more you win, the bigger the prize!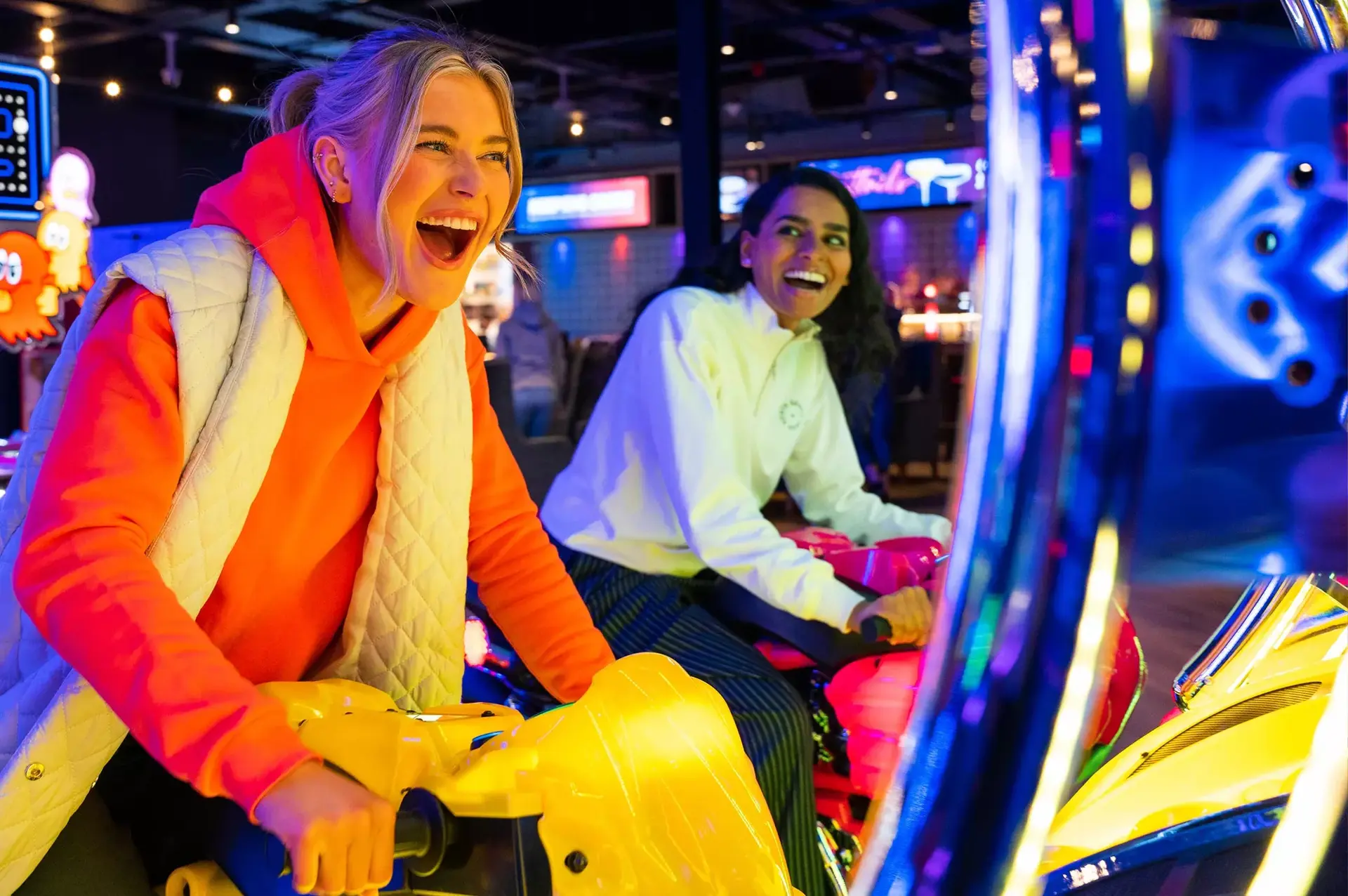 Why Choose Puttstars for your 30th Birthday?
Puttstars indoor mini golf is the perfect way to celebrate a 30th birthday as it promises the right blend of relaxed atmosphere with a bit of healthy competition thrown in there. Other birthday ideas may require you to book an activity, then think about food and drinks as well to add to the overall planning of the day. Everything is here in one place with Puttstars so you'll never have to worry about booking multiple places or transporting your party from one place to the next.
No matter who you invite, everyone is guaranteed to find something to enjoy and all ages and skill levels are more than welcome. You have the option of splitting into smaller groups which could be based on skill level to ensure that everyone enjoys the day their way. Separate groups can still mix and grab a drink whenever they want to discuss who's got the best putt!
Finally, you won't have to worry about planning a thing once you arrive. Our talented team will ensure that your day goes smoothly and that it is as memorable as it can be. They will make sure everyone within your group feels welcome and will pull out all the stops to make your day special.
Throwing your own party is great, but with Puttstars all the hard work is done for you. You won't have to worry about ordering enough food as there's a great selection of delicious snacks and sharers, pizzas and more for you to choose from.. Cut out all the fuss and book our adult celebration package. This includes mini golf, as well as our fantastic food and drink options too. All you have to worry about is who to invite!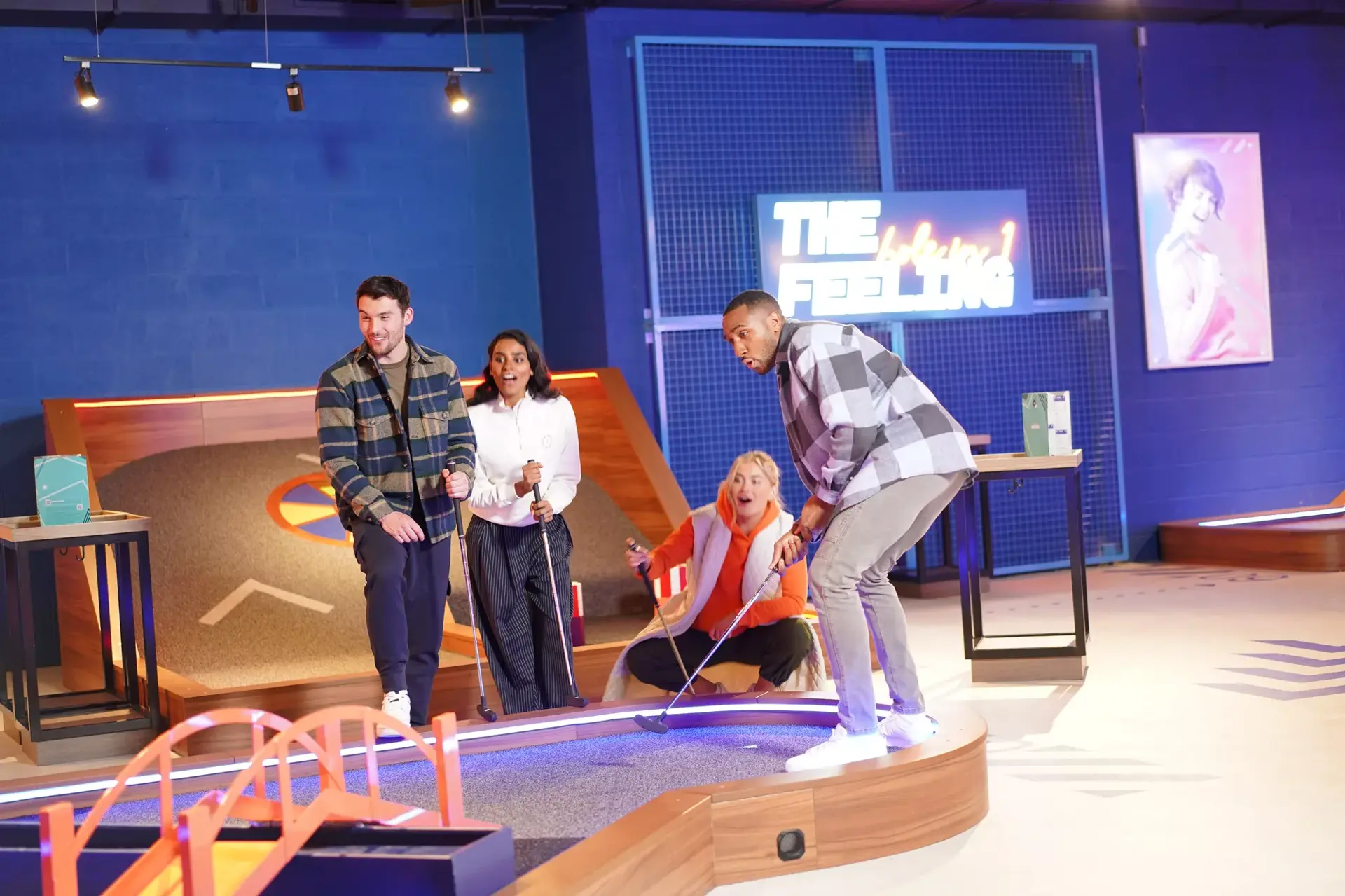 Book Your 30th Birthday now!
Interested in booking our indoor mini golf for the big day? Choose our celebration package which includes two games of golf, a drink for each party member and a selection of pizza and fries. The lucky winner will even receive our prestigious Hole in One trophy!
Alternatively, contact Puttstars today for more information on our party options.